All of our Medical Exercise Specialists go through hundreds of hours of rigorous specialized training and continue to perfect their craft by periodically understudying our referring surgeons, physicians, and physical therapists.
These Re-Kinect standards insure we have the skills and knowledge to fully understand and address the source of your condition.
Our sole focus is helping you move better so you can move more, get stronger and get on with your life!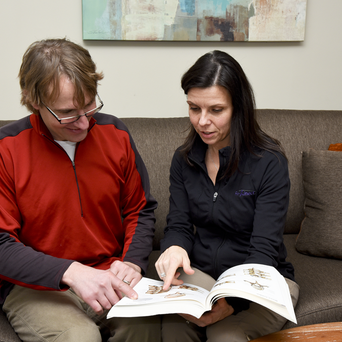 From Amanda Harris, Owner
"I started Re-Kinect in 2013 after spending over 15 years in the Health and Fitness Industry as a post-rehab professional. I wanted to create an environment where people could have their specific needs met in a welcoming, supportive setting, free from the overwhelming atmosphere of most health clubs. When you're coping with pain and dysfunction, you need a practitioner's undivided attention, know that they are committed to helping you get better, and willing and able to reach out to your healthcare team on your behalf to ensure collaboration, avoid duplicating efforts and help you get the results you need to move again without pain and dysfunction. I know this because I've been there. I suffered a back injury in 1994, and have been on my own journey for over 25 years. Along the way, I've tried almost everything. I've learned a lot about what is needed to heal and start moving forward again. When you're ready to get your body moving again, our team is here to help. Using revolutionary exercise tools and methods, along with advanced knowledge and training, we're well equipped to get you moving and enjoying an active lifestyle again. At Re-Kinect, our mission is to reconnect people to the activities they love by managing limitations, medical conditions and/or pain through exercise."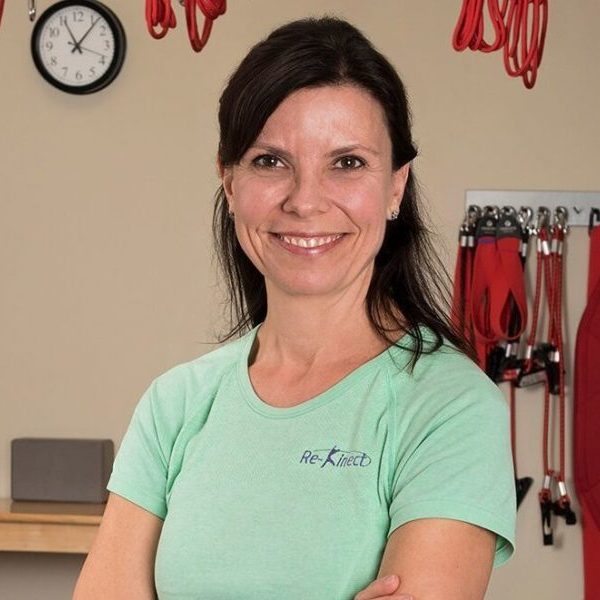 Amanda Harris, MEd, MES, RAS
Owner, Exercise Physiologist / Medical Exercise Specialist
Amanda specializes in working with people who have chronic low back pain for any number of reasons, including disc herniation, spinal stenosis and various spinal surgeries. In addition, she has extensive experience working with those who have undergone total knee, hip or shoulder replacement.
Amanda has over 25 years of experience in post-rehabilitative and medical exercise and is passionate about helping people return to the activities they enjoy after injury or surgery.
Amanda's credentials include:
Master's Degree: Exercise Physiology from the University of Virginia
Certification: Medical Exercise Specialist from the Medical Exercise Training Institute
Certification: RedCord Active Specialist by RedCord International
Certification: NueroKinetic Therapy Level 1
Trained: Pilates Instructor from STOTT Pilates
We would love to help you get moving again!
Not only do our professionals need to be great culture fits; exuding warmth, dedication, and drive, but they also must commit to ongoing education and professional development. Re-Kinect practitioners log far more continuing education hours each year than the industry standard for Fitness or Physical Therapy. The Medical Exercise Specialist Credential requires they add depth to their understanding of anatomy and physiology by adding the pathology of injury, surgery, and many medical conditions.
Let's talk and see if Re-Kinect can help you get back to the activities you love.